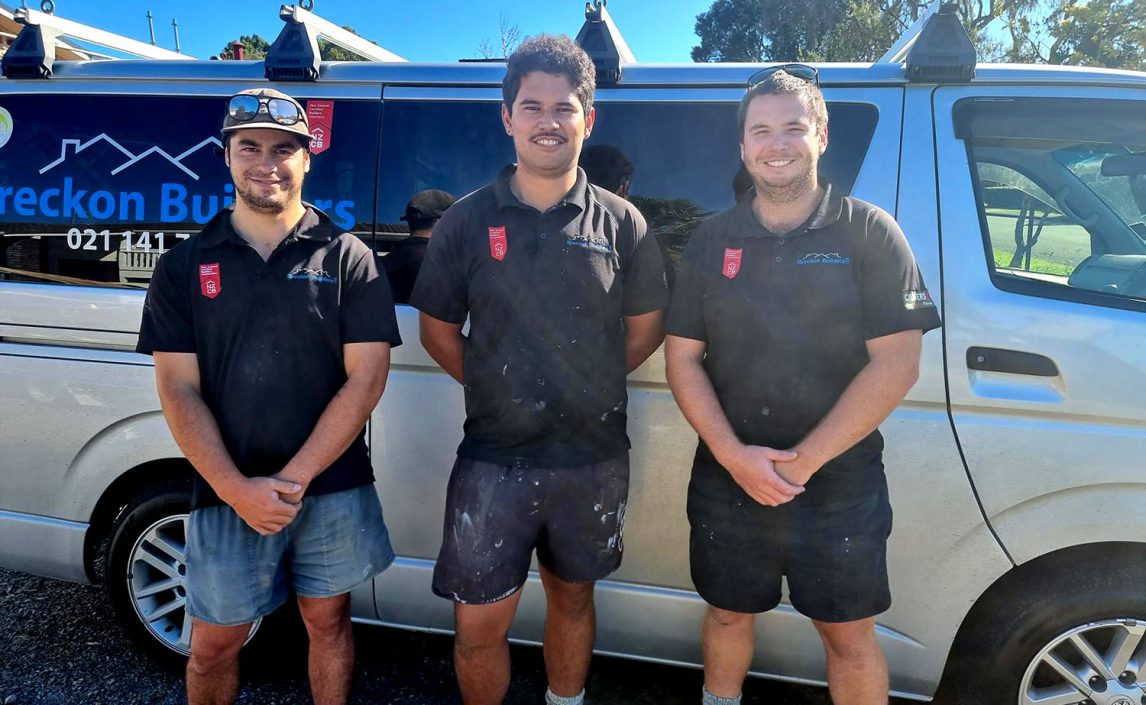 About Breckon Builders
With good old-fashioned craftsmanship and precise, thorough project management, Breckon Builders is an independent, flexible and transparent construction company. We're a family run business, and we understand that your new home or renovation project is a huge investment. We're Whangarei's trusted builders and we want you to feel 100% confident about working with us.
Due to the quality of our staff, subcontractors and processes, we guarantee our workmanship. Our staff follow the Breckon Builders 'Rules of the Game', which means you will feel comfortable with us working on your home. We guarantee that only certified builders will be working onsite throughout the build and with our '698 Point Checklist' we adhere to the highest high-quality standards.
Our director Sean will remove all the stress and share your excitement. He will visit you personally to discuss your ideas and vision and explain the building process. Important details will be discussed such as time frames, council consent, pricing and project management. Anything that could become an issue, Sean will solve.
Fair and Accurate Pricing
To give you absolute peace of mind, at Breckon Builders Ltd we do not only price the jobs ourselves, but we use our comprehensive checklist to ensure that all planned areas of the build are considered and priced. This gives you the most professional and accurate costings for your new build or home renovation project.
Built to Budget
With a New Zealand Certified Builders contract you will know exactly where your investment will be. You are welcome to make changes during the way, these changes will be noted as variations to the contract. Variations will always be approved by you before action is taken and invoiced along the way. No budget blowouts, and no nasty surprises.
Respect for Clients
Our worksite is your home so the team at Breckon Builders treat our clients' homes as if it were their own. That means we keep the site as clean and tidy as possible throughout the building process. Breckon Builders takes it seriously to be Whangarei's trusted Builders, and we uphold our responsibility to deliver on quality. We aim to develop a long-term relationship with all our clients, providing a fun, exciting and hassle-free experience throughout the build.